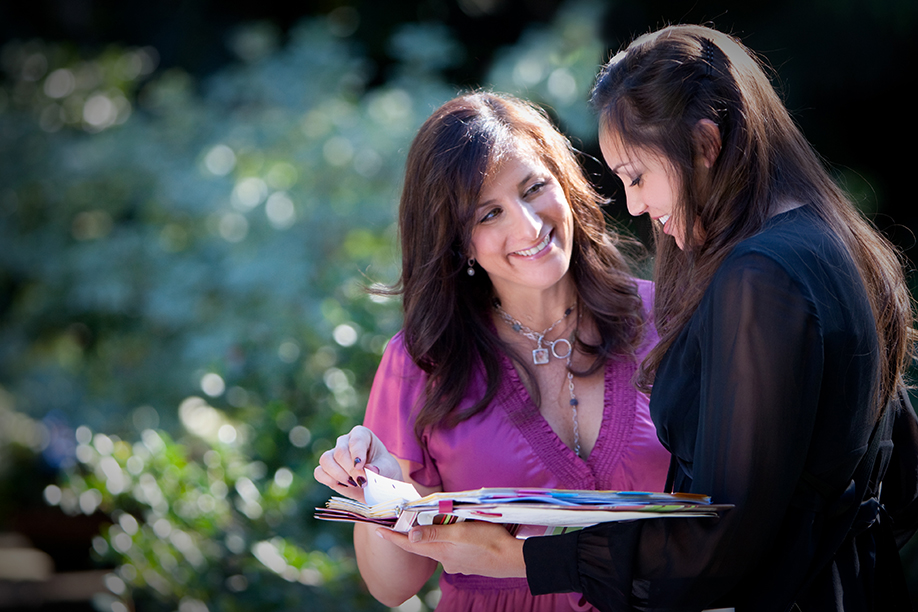 A three-day Mentorship Program for those of you who are seriously invested in becoming a professional event planner. Shadow Mary and learn first hand for a full day at her office, during a rehearsal and on an actual wedding day. The experience encompasses, but is not limited to, the following:
A Day in the office with Mary:
Learn how to put together contracts, budgets and detailed wedding checklists for clients
Begin to understand the process of event day timelines, which list all pertinent information required for a flawless event
See a sample Selected Vendor Referral List, learn about the dynamic between vendors and planners and how to maintain a successful relationship with them
Sit in on client phone calls and observe the way Mary handles her business
Understand the process of putting together and delivering welcome gift bags for guests of clients
View samples of printing – Save the Dates and Invites, ceremony seating cards, etc.
Help with additions to Mary's photo albums
See how Mary keeps client files in order by organizing vendor info, correspondence, notes, etc.
Rehearsal Day:
Meet and greet with the bridal party and their families at the wedding ceremony location
Help collect all wedding day items ie. Guest book, toasting glasses, programs, placecards, etc.
Observe Mary as she organizes the bridal party, music, ceremony details
Wedding Day:
Observe Mary's direction of bridal party, family and guests as the day progresses
Assist in transportation of bridal party and guests ie. Shuttle services and schedules
Help oversee setup of ceremony site ie. Programs and guest book in place, name cards on chairs, special items for ceremony in place
Understand the process of the day's setup and timing ie. vendor arrivals, ceremony setup, reception completion
Get an overall view of the behind-the-scenes action and how Mary prioritizes where to be and when to be there
In the bridal suite, help Mary get the bride get into her dress and veil
Understand the importance of how to accommodate and ensure the comfort of each guest
Greet guests as they enter, making sure they feel welcome and taken care of
Help manage the photo guest book making sure pictures get taken, guests are signed in, etc.
Watch Mary as she organizes the bridal party and gets everyone down the aisle on time
Assist in setup of reception site ie. Placement of menus, placecards and favors, make sure tables, chairs etc. are arranged according to diagram, etc.
Guide guests to the reception site once ceremony has concluded
See Mary coordinate special dances and toasts, making sure that important people ie. Family members, photographer, videographer are present when they take place
Secure and pack up all extra items at the end of the night ie. Extra favors, menus, programs, placecards, etc. and put gifts in the proper location
Help decorate bridal suite with candles, petals, bubble bath, cake, champagne, etc.
Flexible scheduling dates… Mentoree to provide own airfare and accommodations.
Mentoring Program fee ranges from $1,500. to $3,000. depending on the level of mentoree's experience.