We found a very special way to show off your dress and love story at your wedding that becomes fine art decor for your home. Imagine your guest book table, ceremony and sweetheart table decorated with pieces of gorgeous artwork that tell your love story to your guests, photograph beautifully and will last forever!
Bethany Thomas, artist and owner of Commemory Fine Art creates textured and layered pieces of art that beautifully decorate your wedding, but then become a forever memory in your bedroom, living room, dressing room – so pretty and lasting.
She can even use the 
fabric from your dress
 or invitation in your artwork! All she needs is 3-4 weeks before your big day.
And just for our followers, Bethany will provide a $100 gift certificate or complimentary table art for your sweetheart table with your order…just let her know I sent you!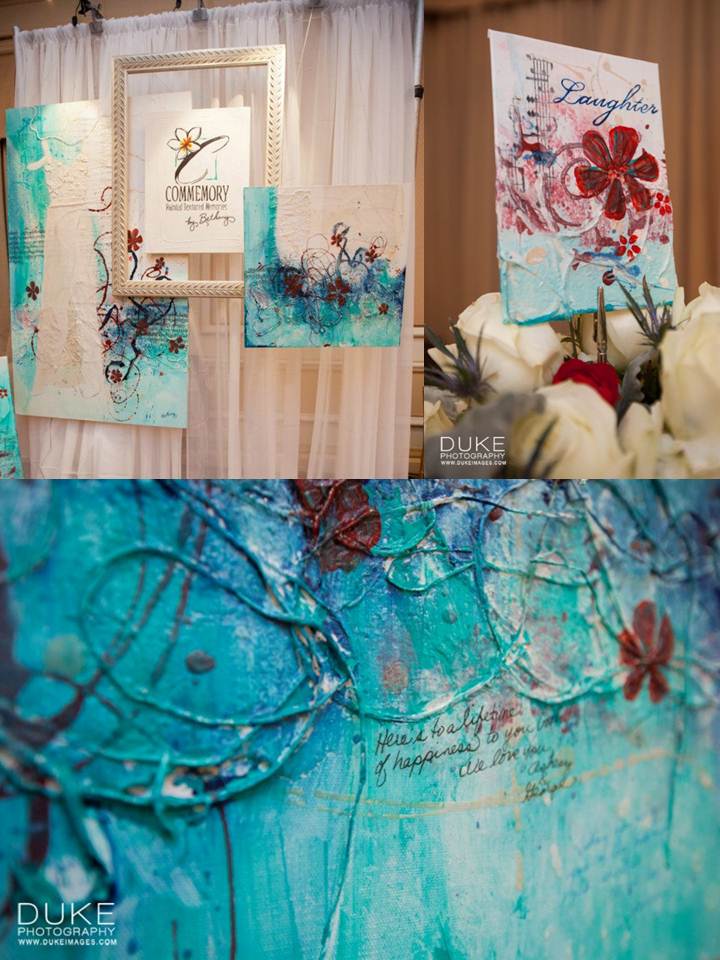 Much Gratitude,
Mary